The Reward Box est un dispositif connecté qui récompense l'effort physique.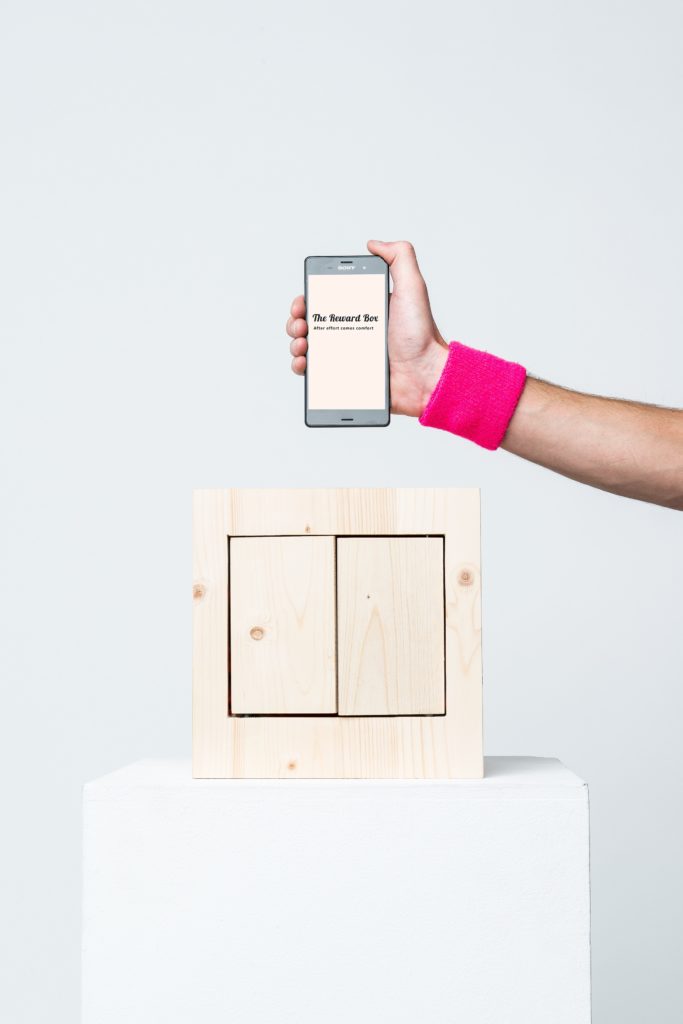 Dans une application, l'utilisateur rentre son challenge en nombre de pas et glisse une récompense de son choix dans une boîte connectée à l'application. La boîte se ferme dès que le défi est lancé.
Une fois l'objectif fixé atteint, la boîte s'ouvre et la récompense est désormais accessible.
The Reward Box vise à s'interroger sur certaines tendances de notre société. à savoir : se motiver à accomplir une tâche par la perspective d'une récompense ou celle de systématiquement se récompenser après un effort. Sans pour autant les condamner, le but est de conscientiser les gens à ces comportements.
Photos : © E. Bonnet – Head 2016
Mega merci à :
Daniel S., Pierre C., Nina S., Lucy S., Elena A., Marielle S., Stephen G., Camille S., Laura C., Coline C., Pierre R., Felicien G., Corentin B, Yohan D., Julien, Yann L., Alexandre S., Isra V., Margaux C., Morgan B. et Théo G.